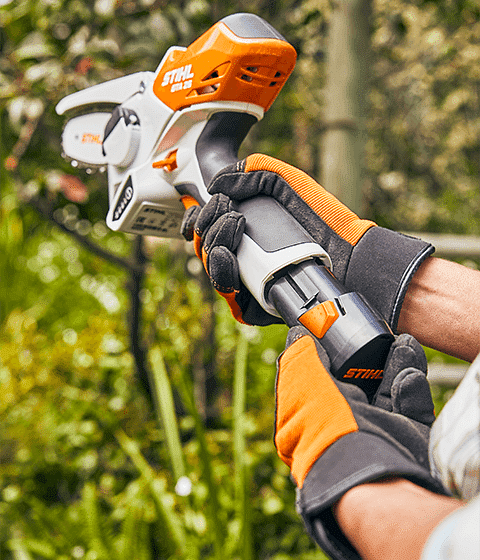 Cordless Range
Go cordless with the STIHL battery power range
Shop Now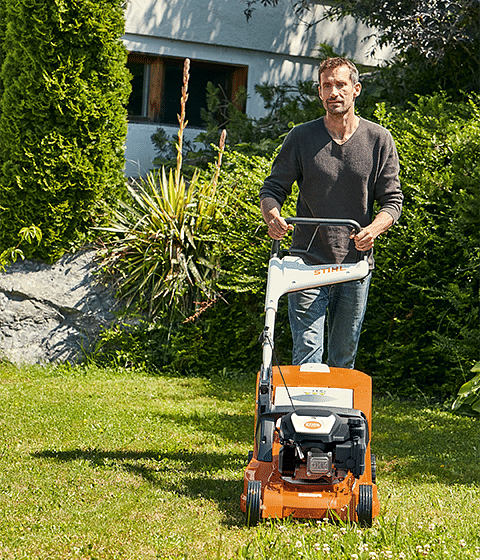 Lawn Mowers
Explore our STIHL Lawn Mower Range
Shop Now
---
Shop By Category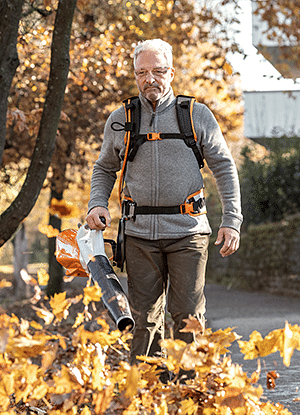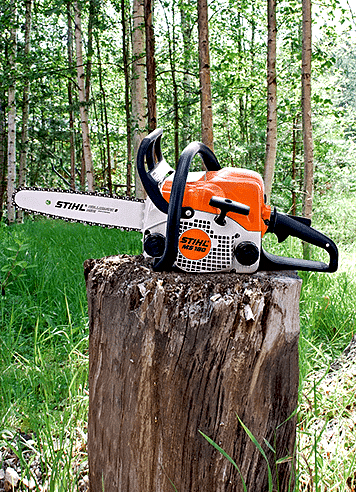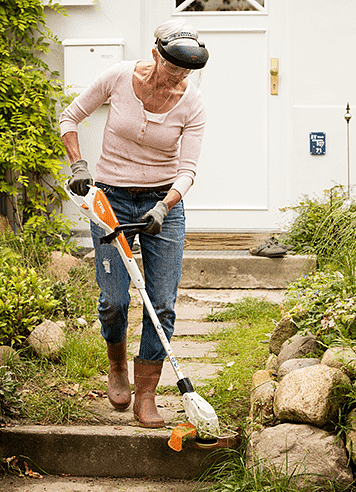 When it comes to high-quality and durable Garden Machinery at the best prices, there are few names within the industry that resonates more deeply with users than STIHL. Established by Andreas Stihl in 1926, the now iconic brand started out as one man with a vision. It took just one year for the ambitious Andreas to open his first factory just outside of Stuttgart. When this building suffered extreme damages during the War, Andreas moved production to Waiblingen, where STIHL remains today.
From its first year in business to present day, the STIHL name has always stood for one thing: producing revolutionary technology designed with the most innovative ideas. Shoppers often wonder exactly why STIHL is the best and is STIHL worth the money. Well, we're here to tell you the answer is a big yes on both counts; there are few companies today producing garden machinery to the same high-standard and providing the same unparalleled service to its customers than STIHL.
One of the reasons why the team at Chelford Farm Supplies are such big fans of STIHL products is because this brand has always been ahead of the curve; STIHL created one of the first petrol two-man chainsaws as early as 1930, and created attachments to make machinery more versatile in the 1950's. It is this diversification and constant improvement that makes this company one the world's leading manufacturers of domestic and professional garden machinery after almost 100 years at the top of its game.
Whether you're looking for a new lawn mower, chainsaw, leaf blower, hedge trimmer or grass trimmer, you can be sure to find the right machine for you among the vast STIHL range. With plenty of options across the electric, petrol and battery ranges, our customers choose STIHL for its quality and reliability. When purchasing a product from this range you can shop with peace of mind that it'll do the right job, whatever that may be.
Not sure which is the right STIHL product for you? Don't panic! The Machinery team at Chelford Farm Supplies are experts and will happily advise you on which machine is best for the job required. Not only that, but the department also includes a team of in-house mechanics that provide on-site services and repairs on all models of garden and professional use machinery. That means that you can complete your purchase safe in the knowledge that we'll always be on hand to help you out with the aftercare, service and maintenance of your STIHL machine.
All of our STIHL products are available to browse online, with many available to buy with convenient, speedy next day shipping straight to your door. Buy STIHL online or visit our Machinery showroom to chat to our team of experts about the range of machines.