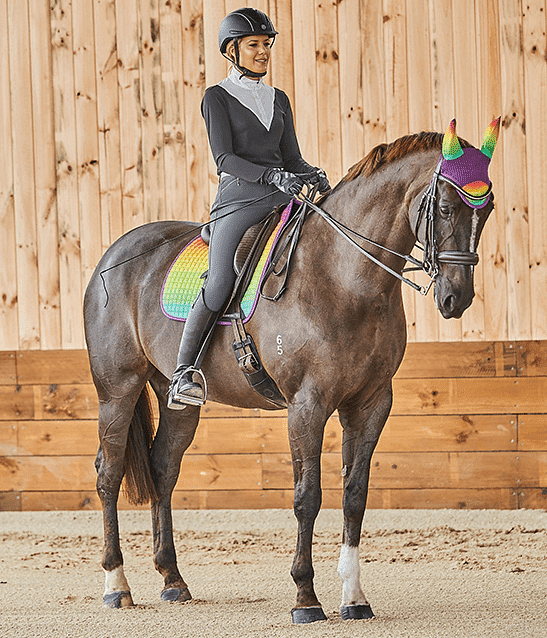 Ombre Collection
Meet the boldest & brightest saddle pads in town
Shop Now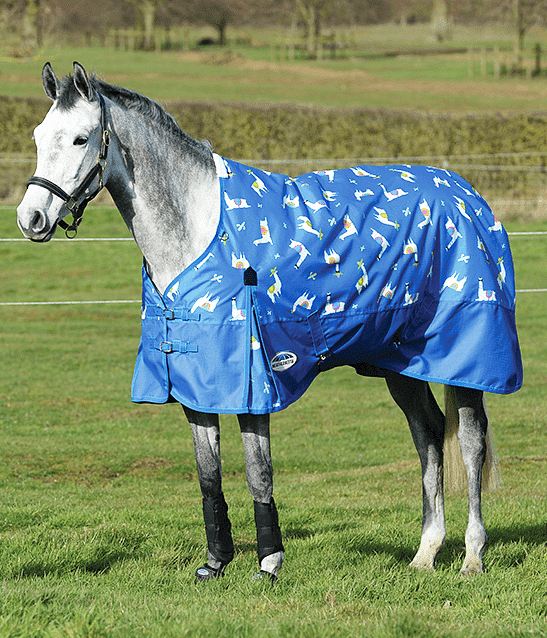 Turnout Rugs
Light, medium & heavy weight turnout rugs
Shop Now
---
Shop By Category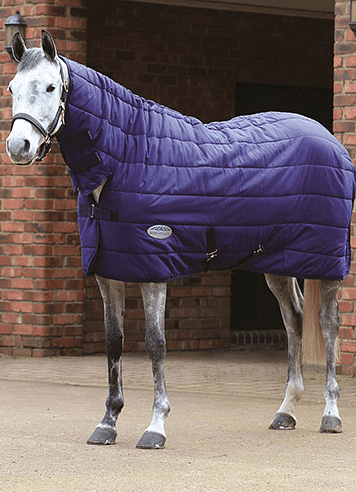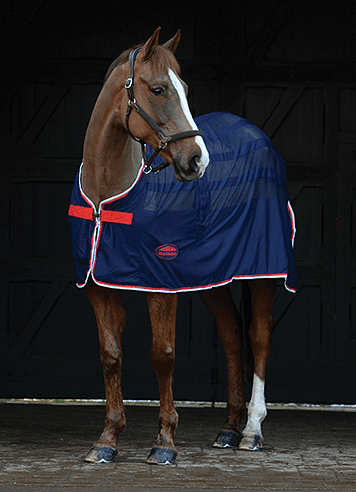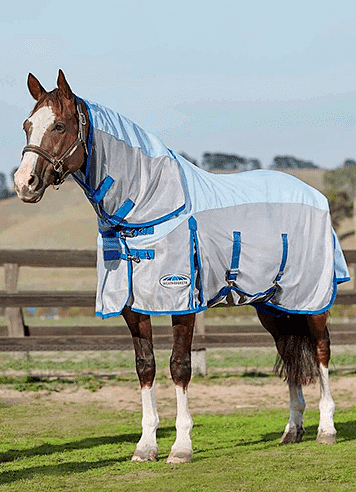 Over the last four decades WeatherBeeta has been supplying horse owners and riders all over the world with quality equestrian products at the best prices. At Chelford Farm Supplies, Cheshire, we're proud to be a leading stockist in the UK of WeatherBeeta horse products. The WeatherBeeta range stocked online and in our Cheshire saddlery comprises Turnout Rugs, Stable Rugs, Fleece Rugs, Fly Rugs, Saddle Pads, Horse Boots and much more.
Each WeatherBeeta item is designed with close care and attention to detail to ensure each and every product provides optimum comfort and durability. The reason why so many equestrians love and use WeatherBeeta products is because they are designed by a team who are horse owners themselves. This means that the products in the WeatherBeeta UK range put you and your horse first when it comes to quality, price, fit and long-lasting durability.
WeatherBeeta is perhaps most well-known for its range of quality horse rugs, and the selection available in our online store has something for every kind of horse. From the exceptionally good-value WeatherBeeta ComFiTec Classic and ComFiTec Essential range, to the high-tech and performance horse rugs in the ComFiTec Ultra Cozi, Ultra Tough and ComFiTec Premier collections, there is plenty of choice for all horse owners. With lite, medium, and heavy weight rugs available, WeatherBeeta rugs will help your horse tackle any weather all year round. Looking for a combo neck, standard neck or detachable neck turnout rug? The WeatherBeeta range has them all.
For the stabled horse, the WeatherBeeta rugs collection includes cosy stable rugs that will keep your Equine warm when the temperature drops. With light, medium and heavy weight rug options to consider, you can shop with peace of mind that your horse or pony will be protected all year round. The horse stable rugs available in the rug range includes handy rug liners so that you can increase the weight of your rug depending on the temperature. There's also plenty of light rugs including horse fleeces, coolers and sheets to choose from!
When the sun makes an appearance, the WeatherBeeta range includes fly rugs that will protect your horse or pony from irritating horse flies and biting insects. Helping to keep your horse protected from flies is incredibly important during the summer months, and a quality fly rug will keep him happy and care-free while he grazes in the field. WeatherBeeta uses the latest innovations to create the very best products for your horse. The excellent selection of fly rugs utilise this technology to create quality horse rugs with fly-repellent properties.
Whatever your chosen equestrian discipline, a quality saddle pad is a must-have essential for both every day and competition riding. The WeatherBeeta Saddle Pads range encompasses styles suitable for all horses and saddles, including GP General Purpose Saddle Pads, Dressage Saddle Pads and Close Contact and Jumping Saddle Pads. There a plenty of colours to choose from within the saddle pad range, so if you're into bright and bold or classic and muted colours then you're guaranteed to find the perfect saddle pad for you.
WeatherBeeta is a quality equestrian brand that has built its solid reputation upon years of tried and trusted practice and expertise. Shop horse rugs from the WeatherBeeta collection online, or get in touch with our friendly team who will be happy to discuss your specific requirements and direct you to the right product for you.